Zoekt u een installateur voor uw Zappi? Of wilt u uw Zappi thuis laten installeren? Sneleenlaadpaal.nl is een door Zappi goedgekeurde en gecertificeerde installateur. Of u uw Zappi thuis wilt laten installeren, of op uw werk, we staan altijd snel voor u klaar. We installeren de Zappi in Rotterdam, Bergschenhoek, Pijnacker, Den Haag, Rijswijk, Voorburg, Barendrecht, Spijkenisse en overal in de omgeving van Rotterdam.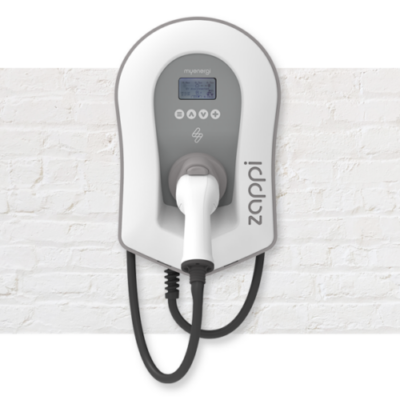 Load balancing
Het opladen van een auto kost behoorlijk wat energie. En als tegelijkertijd de oven, de wasmachine en het fornuis aan staan, is het handig om tijdens deze piek ervoor te zorgen dat de meterkast niet wordt overbelast. Houdt ook rekening met een eventuele warmtepomp, boiler, airconditioning en andere grootverbruikers.
De Zappi kan het energieverbruik van het opladen automatisch voor u bepalen middels load balancing. Dat betekent dat als er veel energie in huis wordt verbruikt, de laadpaal automatisch minder energie gaat verbruiken om te voorkomen dat de hoofdzekering smelt.
Laden met alleen zonne-energie
Bij de Zappi kunt u aangeven of u uitsluitend met zonne-energie wilt laden. Dit is met name handig als uw zonnepanelen veel energie opwekken en u naast het verbruik in huis energie over heeft voor uw auto. Zappi is één van de weinige laadpalen die dit standaard ondersteund. Andere merken bieden dit aan als optie middels een extra component in de meterkast.
Stroomproductie meten met de Harvi
De Harvi is een slim klein apparaat dat communiceert met uw Zappi. Hiermee kan de Zappi de stroomproductie van uw zonnepanelen meten en weergeven. Een Harvi is niet noodzakelijk voor de correcte werking van de laadpaal, maar geeft wel een leuk extra inzicht op het display en de app. Lees hier meer over de Harvi.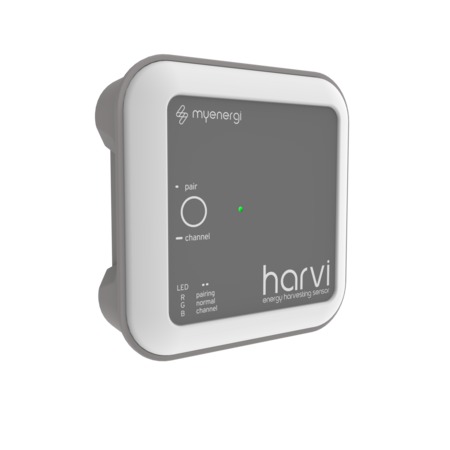 1 of 3 fase aansluiting
De Zappi kan als 1 fase thuislader aangesloten worden. Ook is het mogelijk om de lader als 3 fase lader te installeren. Hierdoor kunt u sneller thuis laden. Zoekt u een eigen laadpaal voor de deur, dan is de Zappi daar zeer geschikt voor.
Beveiliging van de laadpaal
De Zappi kan beveiligd worden zodat er geen onbevoegd gebruik van kan worden gemaakt. Dit kan middels het instellen van een code.
Bediening via App
Via de mobiele app kunt u op afstand het laden van de auto bedienen door aan te geven wanneer de auto mag beginnen of moet stoppen met laden. U kunt bij de Zappi ook aangeven in wat voor modus die mag laden (bijvoorbeeld een combinatie van zonne-energie en netstroom of zo snel mogelijk).
Vaste kabel of een socket
Een vaste kabel wordt vaak in thuis situaties gebruikt. De reden hiervoor is dat u de kabel niet uit de auto of huis hoeft te halen om te laden, maar u hoeft alleen het uiteinde van de kabel in de auto te stoppen.
Een socket daarentegen wordt vaak gebruikt voor commercieel gebruik. Dit komt omdat mensen voorzichtiger zijn met hun eigen kabel dan die van een ander. Zappi heeft verschillende uitvoeringen, zowel met vaste kabel of alleen een socket. Ook is de laadpaal te verkrijgen in de kleuren wit en zwart.
Dealer en installateur
Sneleenlaadpaal.nl is dealer en installateur van de Zappi. Dat betekent dat u via ons de laadpaal met korting kunt aanschaffen. Wij zorgen er altijd voor dat we de laadpalen op voorraad hebben liggen, zodat wij deze snel bij u kunnen installeren.
Bent u geïnteresseerd? Vraag hieronder vrijblijvend een offerte aan! U krijgt binnen 24 uur een reactie van ons.